Accessible and Confidential Online Therapy for Arabic Countries: Connect with Your Therapist Anytime, Anywhere!
At the heart of our purpose is a straightforward goal: to facilitate your path towards improved wellbeing, sustained recovery, and enduring health.
Access Verified and Licensed Professionals for a Top Notch Therapy Experience
Unlock an unparalleled therapy experience with our esteemed team of verified and licensed professionals hailing from the Middle East, based on your preferences. Our therapists bring a wealth of expertise and cultural understanding to the table, ensuring a tailored approach to your mental well-being. With their exceptional skills, compassionate nature, and commitment to personal growth, our Arab therapists will guide you towards transformative breakthroughs. You can choose from the below type of sessions, based on your comfort levels, and start your journey towards an improved emotional wellbeing.



We Connect You With Licensed Therapists
We understand that each condition requires unique expertise, and we are committed to connecting you with therapists who specialize in addressing your specific challenges. We help you with almost all conditions including: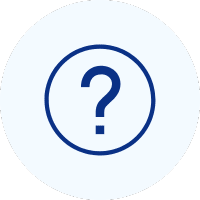 Not sure what kind of care you need?
Talk to one of the top coaches from TherapyMantra to understand how we can help.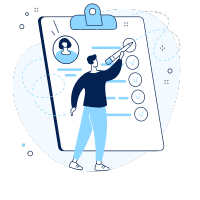 By understanding your needs & preferences, we will match you with the most appropriate therapists
We connect you with talented and knowledgeable Mantra psychologists, who are available 24/7 to speak with you.
With TherapyMantra, you receive therapy as well as self-care tools like yoga and meditation to improve your health.
Therapists at TherapyMantra Arab
Comprehensive Care via Mobile App
LIVE, personal, one on one video calls with therapist via the application.
Get reminders on sessions, mental health exercises, sleep time, assessments & more 
Self help tools such as Courses, assessments, meditation, yoga & podcasts available
Privacy is ensured as therapists do not have access to your phone, email or payment info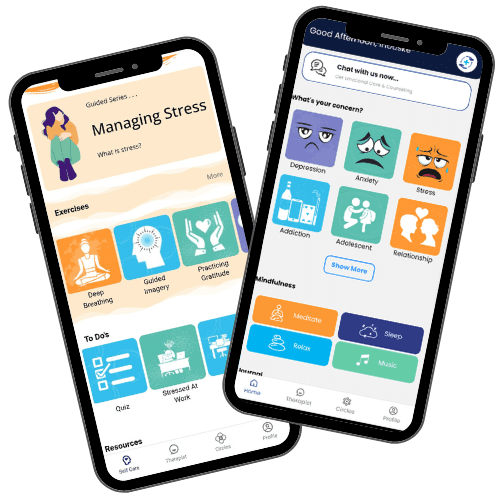 We are trusted by people across Middle East