EMBRACING THERAPY FOR SELF-DISCOVERY & WELL-BEING
Online Therapy Counseling in Al Amarah
Get help from Therapists in Al Amarah
Whether you're facing a combination of difficulties or have a particular concern, TherapyMantra in Al Amarah embraces and values your distinct individuality. Furthermore, to improve your overall health and happiness, you can also engage in customized yoga, meditation, and dietary sessions using our mobile application.

Relationship Issues


Stress & Anxiety


Depression


Self Esteem Issues


Workplace Issues


Insomnia


Palpitations


OCD
Convenient online therapy
With TherapyMantra, you don't have to wait an entire week to talk to your therapist.
Online Therapy in Al Amarah
TherapyMantra offers comprehensive online therapy services in Al 'Amarah, Iraq. With a team of experienced and compassionate therapists, they provide convenient and confidential mental health support to individuals seeking help. Through their secure virtual platform, individuals can engage in therapy sessions via chat or phone, creating a safe and comfortable environment for personal growth and emotional well-being. TherapyMantra strives to cater to the unique needs and preferences of each client, delivering personalized and effective therapeutic experiences.



TherapyMantra strives to establish a deep connection between individuals in Al 'Amarah and empathetic therapists who truly understand and accommodate their unique needs and preferences. Through our secure "therapy room," you can confidently interact with your counselor via chat or phone, creating a safe and comfortable environment for your therapy sessions. Our primary goal is to deliver a supportive and personalized experience that precisely meets your requirements.
What are you struggling with?
Persistent sadness, loss of interest, changes in appetite or sleep patterns, lack of energy? Reach out to us for help.
Feelings of restlessness, excessive worry, & difficulty concentrating? Let us help you to cope better.
Overwhelmed, irritable, or on edge, accompanied by headaches, muscle tension, or trouble sleeping? We can help.
Noticing frequent conflicts, loss of trust, lack of intimacy, or feelings of resentment? Let us help you cope better
Intense sadness, emptiness, a loss of interest in activities you once enjoyed, difficulty concentrating? We can help
Intrusive, unwanted thoughts/ obsessions, repetitive behaviors or compulsions?  Reach out to us for help
Top therapists at TherapyMantra from Al Amarah
Happy Customers from Al Amarah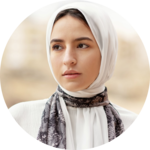 "TherapyMantra's online therapy has been a lifeline for me in Al 'Amarah. The therapists are incredibly empathetic and understanding, providing tailored support for my needs. The secure virtual platform has made it easy to open up and work on my mental well-being. Highly recommend their services!"
Find a therapist near you in Al Amarah

قرب علوة ميسان النموذجية العمارة 14, Iraq
Our psychologists are available across Al Amarah including Al Majar al Kabīr, Nāḩiyat Alī ash Sharqī, 'Alī al Gharbī, Dehlorān, Ash Shaţrah, Sūsangerd, Nāḩiyat al Fuhūd, Al Ḩayy, Shūsh, An Nāşirīyah, Ābdānān, Al Hārithah, Al Kūt, Ahvāz, Al Başrah, Al Başrat al Qadīmah, Shūshtar, Mehrān, Az Zubayr, Nāḩiyat 'Atbah, 'Afak, and more.
Frequently Asked Questions
Are you suffering from mental health issues? Get FREE Emotional Assessment.
Seeking clarity on possible depression, anxiety, stress, or other concerns? Discover the answers with our complimentary emotional assessment. Take this simple and convenient test to gain valuable insights into your emotions and better comprehend your current state. 
Free Emotional Assessment